This post by David Papkin is a review of Chop House Restaurant at Vivocity.
The Chop House, created by the same good people who brought the successful Wooloomooloo Steakhouse to Singapore, is an exciting new gastro-bar located at VivoCity that showcases classic favorites with creative flair as well as a wide range of beers on tap and bottled craft brews.
I started out with the beef Quesodilla. (choice of chicken or beef, $15). Perfectly grilled tortilla shells are filled with a choice of minced chicken or beef, melted Jack cheddar and served with sour cream, homemade salsa and guacamole.
Moving on to the mains, I had the USDA Prime Grain Fed Rib Eye ($38) that is served with watercress, grilled tomato and a choice of bearnaise, red wine or black peppercorn sauce. Thanks to the high speed Southbend broiler that can reach temperatures of about 980 degree Celsius, The Chop House ensures that its grilled meats are always succulent with a slightly caramelised surface. The high temperature helps to quickly seal in the juices within the meat while creating a flavourful crust.
For side dishes had the Mac & Cheese and Sauteed spinach with mushrooms. Quite big portions
The desserts were quite nice. Had Apple strudel and Coconut Brioche.
Quite nice bar area with great happy hour.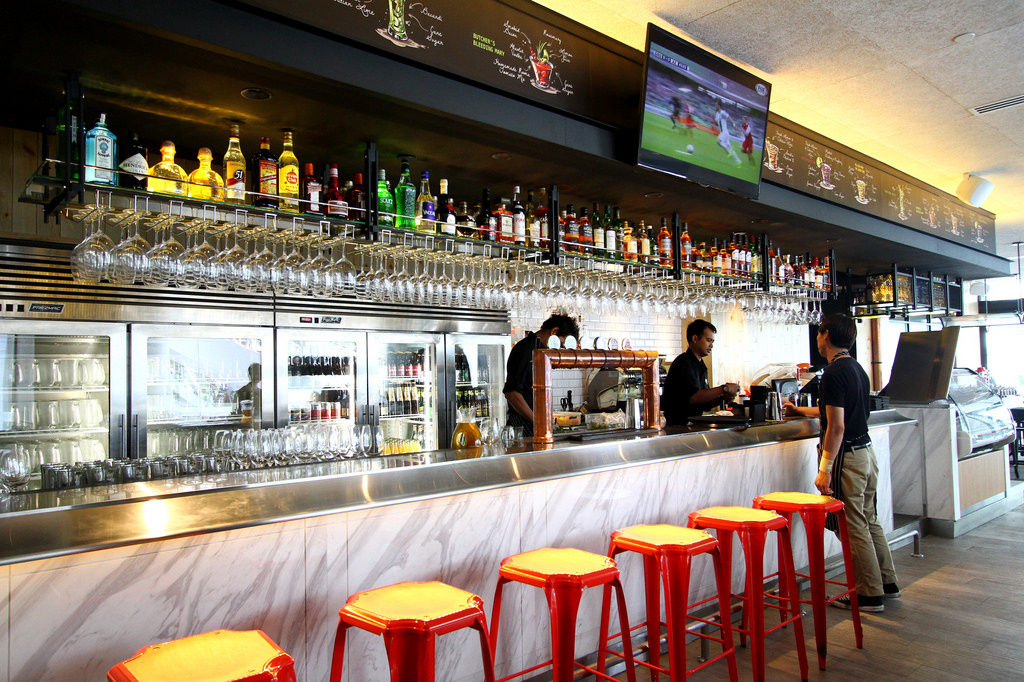 In conclusion. Chop House has quite reasonable food and Happy hour for German Tap beer and wine.
This concludes this post by David Papkin.
My favorite movies
Taxi Driver with Robert Deniro
David Papkin  other websites.
David Papkin Brandyourself site